I'm already thinking about a crazy lightpainting project for quite some time and Filip from www.pitslamp.be will be my victim in crime. On a dark Friday evening we were both home alone and what do photographers do when they are free? Yes indeed, we go photographing. What else should we do right? So we met and the goal was to do some testing for the crazy light painting project.
Filip just told me about his crazy idea for his 30th birthday . The #30303030 project , check http://www.project-30303030.com .
Photographing 30 people with 30 cameras , taking 30 pictures in a time frame of 30min  per person. As a wedding photographer I know what it is for taking pictures for such a long time but this was way heavier. 15 hours of  continuous photographing, 15 hours pushing yourself , 15 hours talking to people and finding new inspiration.
A birthday party  is nothing without an invitation so ,we needed an invitation card.
Idea 1 : 4 x 30 in the picture behind each other.
The problem here was that we had to deal with the perspective-effect and writing the first number 30 very very small (like 10 cm high) and the last one very big(like 2 meter high) but the tunnel had such a limited height (around 1m85 and don't ask the 1m90 man how he knows this for sure) that bumping our heads against the ceiling was pity enough the only thing we achieved.
Technical : Iso 1600 , shutter-time 40 sec, dia f2.8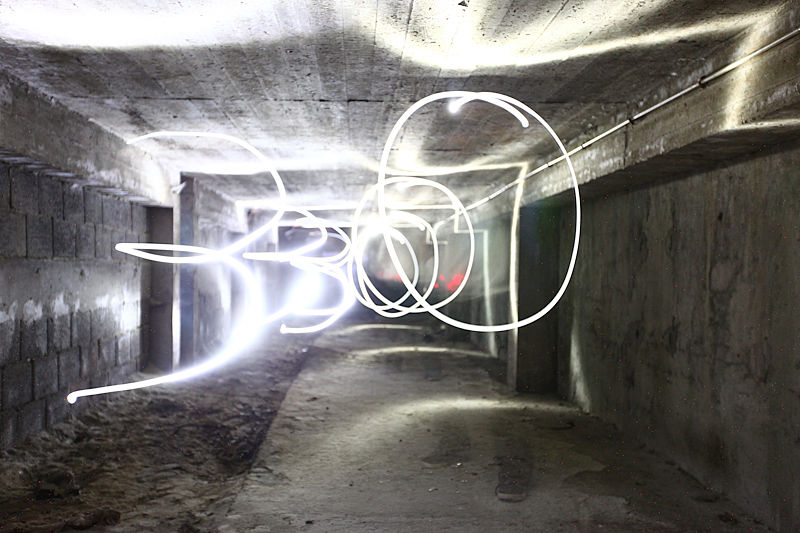 As you can see : fail,fail and fail . More then 30 attempts didn't do it.
Idea 2 : let's try it on the ceiling and the walls and Filip in the picture
hmmm as you can see, that didn't do it either. We only could get 3 times a 30 not 4 times. The limitations of the tunnel were against us.  Are you already thinking: you stupid morons, look for a better location. Well, there were plenty but that would be to easy. Making it yourself easy is not making you a better photographer our a better problem solver. When shooting on a location ,picked by the client, you also have to deal with it no ?
Technical : Iso 125 , shutter-time 40 sec, dia f2.8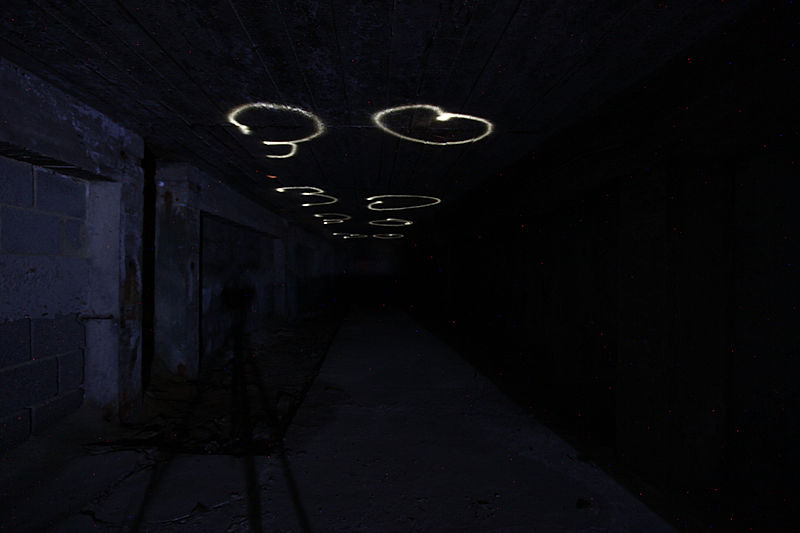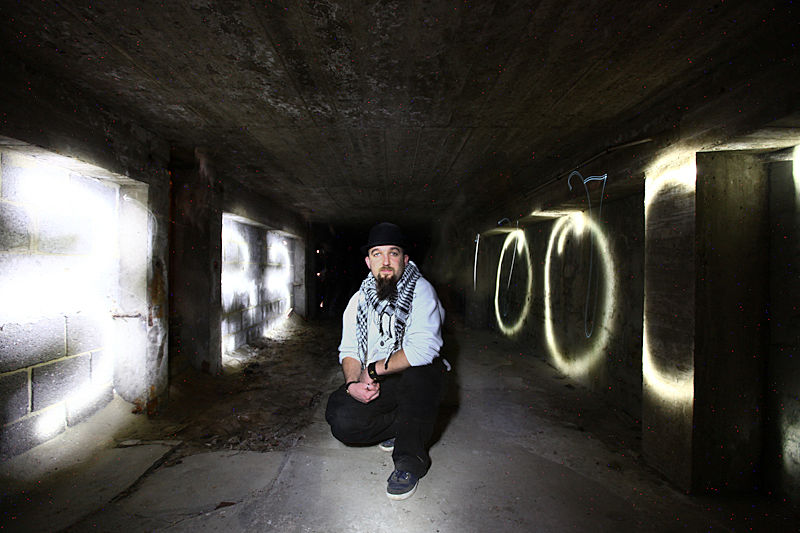 At this point we realized that the little penlights we were working with wouldn't give us the result we were looking for. Switching to a bigger LED light – as you can see below – had to bring the solution . Brighter and more controllable.
Idea 4 is the same as idea 3 but with the LED
Step 1 : correct exposure on Filip.This was done withe a handheld manual fired SB900 once left and once right from the camera.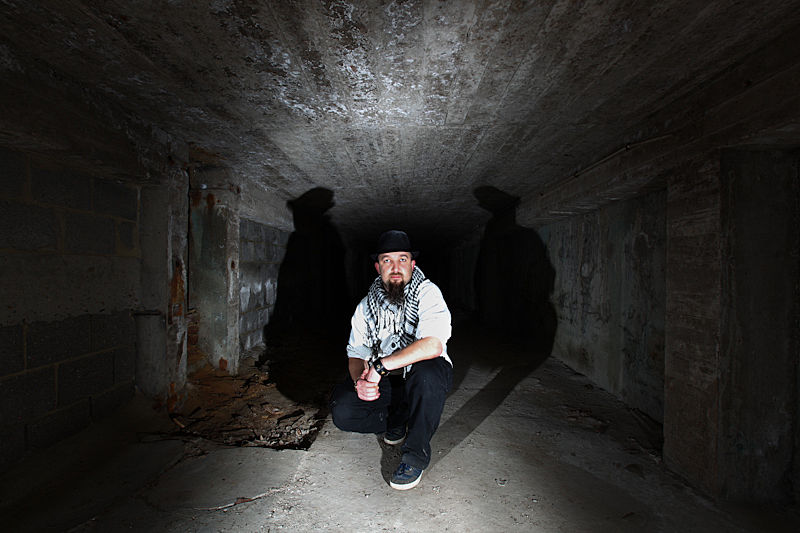 Step 2 : drawing 4 times 30
Yep we are done. Howdy, not that fast. Take a look at the "zero's". They are not closed and the three's are twisted.
The technical part is now oké. Lets get the picture perfect. Hmmm well after a dozen attempts (and counting) this is the out of camera converted to B&W picture Filip chose for his invitation.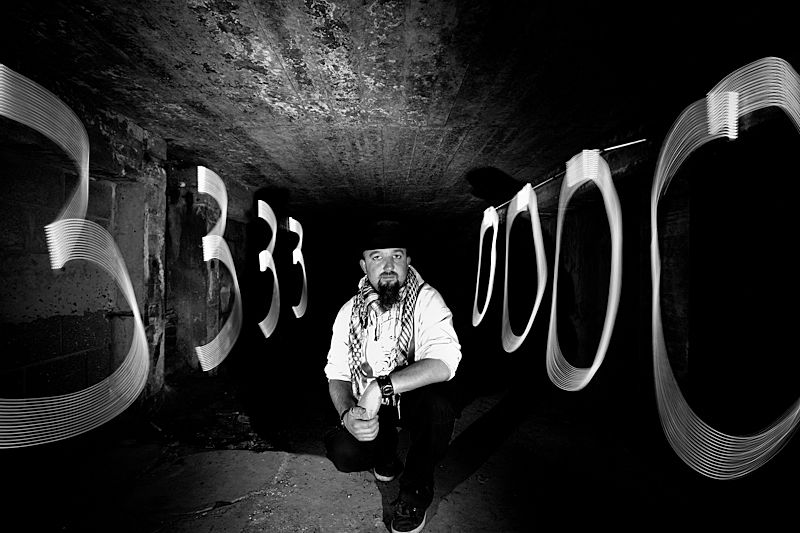 ISO : 50 shutter-time : 56 sec  diaphragm : f10
4 hours later, a lot of fun and  my head locally 1 cm higher (guess how) we pulled it of.
Light-painting : a lot of fun, be patient and do it step by step. Even two experienced photographers couldn't pull it of from the first time. Where people think light-painting is just for killing time or to teach to children, we discovered a lot of issues that we will have to deal with in the crazy light-painting project. Also things we already knew but never had to deal with, now became very important issues to solve.